For enhanced searching options, click one of the following images.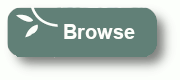 About the Library
The Ecumenical Library is primarily a research library, serving the nonprofit
organizations that rent space in The Interchurch Center, 475 Riverside Drive, New York
NY, 10115. The library is located in Suite 250 and is open by appointment to researchers
unaffiliated with tenant organizations. The Library holds 17,000 books and receives 60
periodical titles. The main focus of the collection is ecumenism, biblical studies,
theology, spirituality, preaching, prayer, missiology, liturgy, and world religion. The
Library selectively acquires books on health issues, ethnicity, education, politics,fund-
raising, non-profit management, the arts, and aspects of life in New York City. There is
also a small fiction and audio collection to enliven the commutes of the tenants. The
Library is the home to The World Council of Churches United States Conference
Collection, which is non-circulating. For information about archival holdings on
missions history and ecumenism, please see the library section of The

Interchurch Center homepage.

To make an appointment to visit the library, or for more information about it, please call 212-870-3804 or email

tdelduca@interchurch-center.org.

Library Hours
8:15am - 4:00pm Monday-Friday